Top 5 Things to Know in the Market on Tuesday
February 7, 2017 - Weekly Market Outlook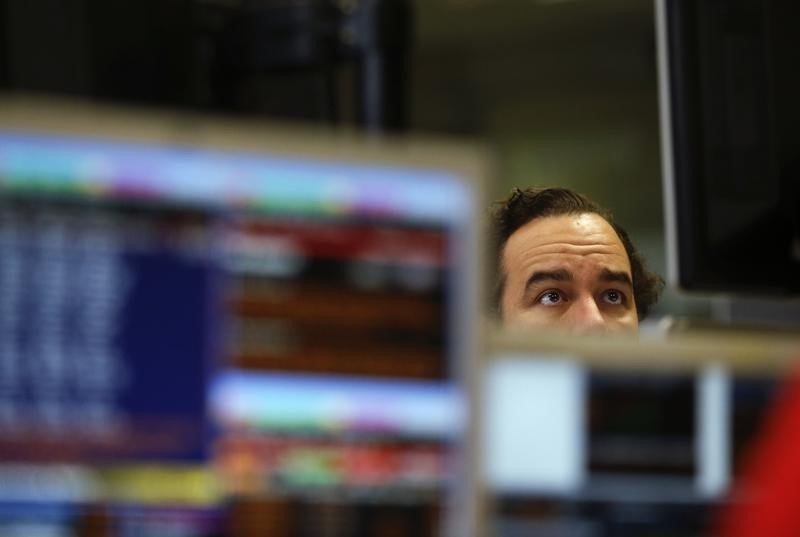 Here are the top five things you need to know in financial markets on Tuesday, February 7:
1. Dollar rebounds as euro sinks
The dollar strengthened across the board on Tuesday after Philly Fed President Patrick Harker said he would support hiking rates in March.
The U.S. dollar index, which measures the greenback's strength against a trade-weighted basket of six major currencies, climbed 0.81% to 100.64, the biggest increase since January 6.
The euro was sharply lower, with EUR/USD down 0.81% at 1.0662 on track for its largest one day decline in 2017 so far, while USD/JPY climbed 0.55% to 112.33. Sterling was down 0.8% at a two-week low of 1.2369.
2. Euro zone bond yields continue to diverge
Bond yields continued to diverge in the euro zone on Tuesday as investors focused on the rising risks surrounding upcoming presidential elections in France.
A selloff in French bonds pushed the gap between Paris and Berlin's borrowing costs to a four-year high. The cost of insuring French bonds against default also rose amid fears over far-right candidate Marine Le Pen's pledge to take France out of the euro zone.
Meanwhile, the yield on 10-year Greek bonds jumped to 8%, from 7.85% late Monday amid the growing risk of a default by Athens.
Short-term Greek bond yields also spiked, with the yield on the Greek 2-year bond climbing above 9%.
3. Global stocks mixed
U.S. stock market futures pointed to a flat to marginally higher open on Wall Street, as investors awaited fourth quarter earnings results from General Motors (NYSE:GM) ahead of the opening bell.
Disney (NYSE:DIS) and Gilead Sciences (NASDAQ:GILD) were to release their earnings reports after the market close.
European stock markets were flat to higher as investors continued to weigh concern over political risks and digest corporate earnings.
In Asia, markets ended lower with the Shanghai Composite in China closing down around 0.11%, while Japan's Nikkei shed 0.35%.
4. Oil prices slip lower
Oil prices slid lower on Tuesday, hit by the stronger dollar and worries that increasing U.S. production could derail efforts by other major producers to reduce a global supply glut.
Brent crude, the international benchmark for oil prices, was trading at $55.59 per barrel at 11.00 GMT, down 13 cents from the last close. U.S. crude futures were down 15 cents at $52.86 a barrel.
Elsewhere in commodity markets, gold was steady near the three-month highs set on Monday, trading at $1,232.45 an ounce.
5. China FX reserves fall below $3 trillion level
Data on Tuesday showed that China's foreign exchange reserves fell for the seventh straight month in January and dropped below the closely watched $3 trillion level for the first time in almost six years.
The dollar rose 0.5% against the offshore yuan, its biggest increase in three weeks, following the report.
The data underlined concerns over the speed at which China has depleted its FX reserves to support the faltering yuan. Reserves were almost $4 trillion in mid-2014.
YOU MIGHT ALSO LIKE THESE