Treasuries Rise, Dollar Pares Gain as Wages Slip: Market Wrap
February 3, 2017 - Weekly Market Outlook
Treasuries rose while the dollar pared gains as the latest jobs report showed weakening wage growth even as hiring increased, giving the Federal Reserve room to keep rates low.
The yield on 10-year Treasury notes fell three basis points, while Bloomberg's Dollar Spot Index erased a gain. Futures on the S&P 500 Index added to an advance at 8:32 a.m. in New York. Europe's Stoxx 600 index advanced and the region's bonds dropped.
U.S. employers added the most workers in four months while wage growth slowed more than projected, suggesting there's still some slack left in the labor market. The data cap a week that's seen monetary policy makers in Japan, the U.K. and the U.S. stand pat as they assess the impact of America's new leadership on global growth. One of the busiest periods of the earnings season also brought mixed signals, even as signs increasingly point to growing confidence among consumers and businesses that American growth is poised to accelerate.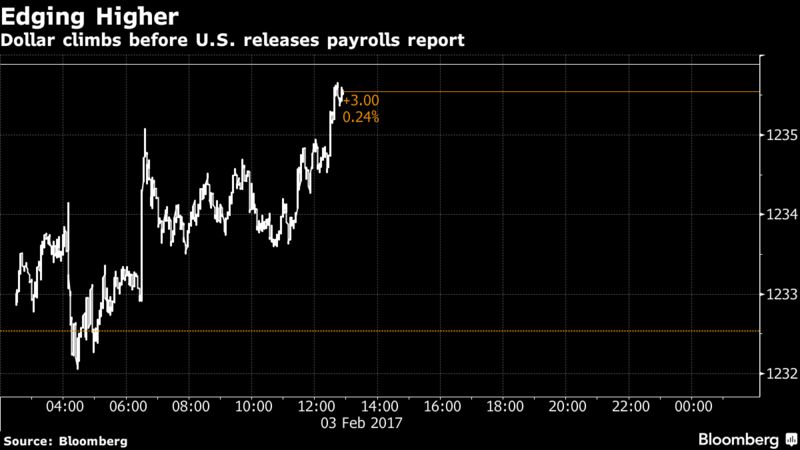 YOU MIGHT ALSO LIKE THESE