Dollar Extends Drop as Policy Uncertainty, Yields Weigh
February 2, 2017 - Weekly Market Outlook
Uncertainty about the Trump administration's dollar policy coupled with a drop in Treasury yields to further damp enthusiasm for the "stronger dollar" view that was an expected outcome of the Trump reflation trade.
Currency traders say players are more cautious about rebuilding USD long trades, and are also quick to book profits on shorts. "The reflation trade is old hat," a trader in New York said. "We need a fresh driver."
Trading flows were only modest in the session, with fresh positions avoided ahead of the January employment report set for release Friday. Non-farm payrolls are expected to rise by 175k, though Wednesday's ADP report showing private payrolls rose 246k may present some upside risk to the jobs report given the recently closer correlation between the two reports.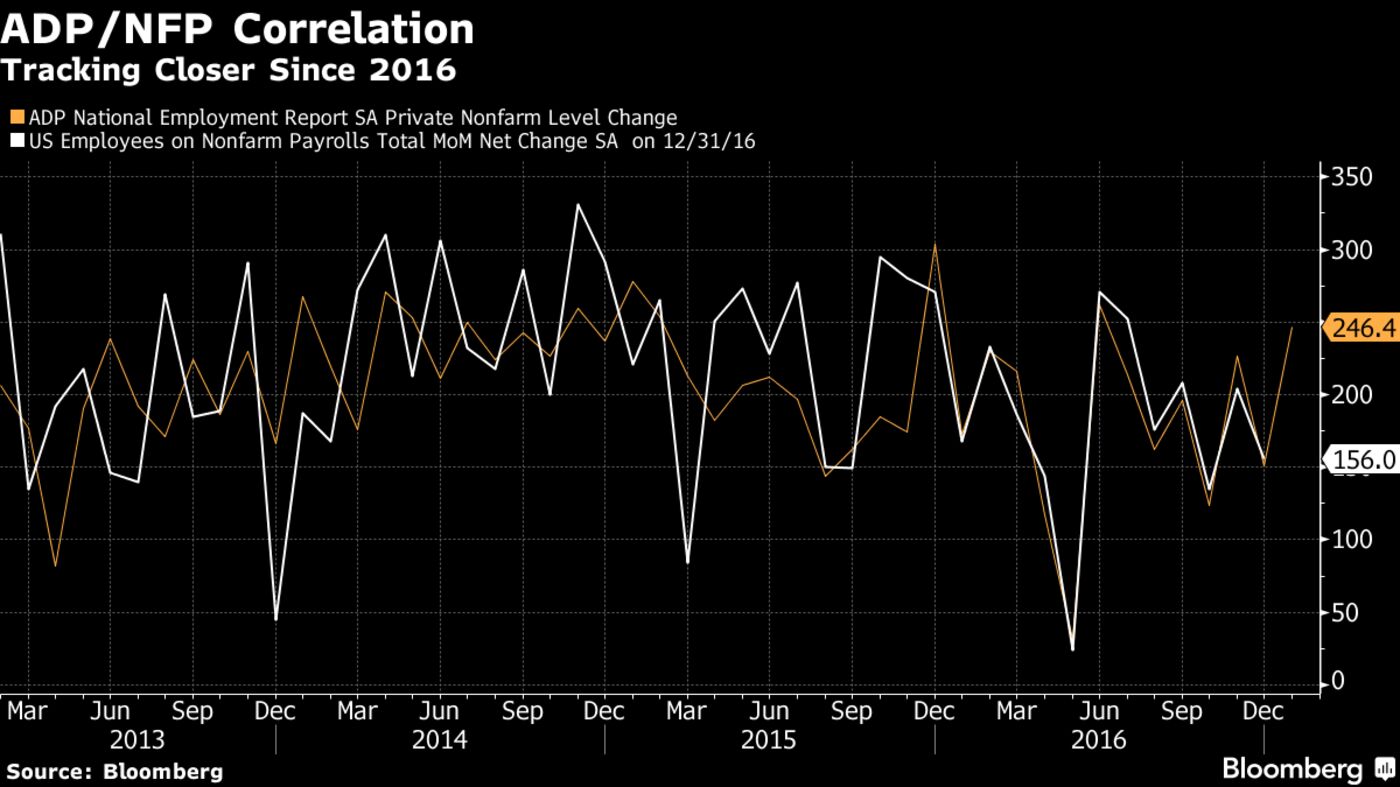 The Bloomberg dollar index was down about 0.4%, with the greenback lower versus a majority of its G-10 peers. The dollar set fresh lows against the euro and the yen while remaining in the lower reaches of session ranges against most other peers save the pound
The dollar fell to fresh lows at the start of U.S. trading as further stale longs were unwound. The greenback was undercut by a drop in Treasury yields as well as the perception that the Fed is in no rush to hike rates after leaving policy on hold in its decision Wednesday.
EUR/USD rose to a fresh high 1.0829 before long-standing offers from real money capped the move; those longer-term accounts are looking at economics, not politics, in framing their views, said a trader in London who asked not to be identified because not authorized to speak publicly
Offers are in place up to 1.0850 and several traders have cited the Dec. 8 high at 1.0874 as key technical resistance
USD/JPY fell to a fresh low at 112.06 before profit-taking and option-related bids cushioned the drop; USD fell to 112.08 Tuesday before a snapback to near 114.00 Wednesday, marking levels ahead of 112.00 attractive for taking money off the table, the New York trader said
Stop-loss sell orders are in place below 112.00
GBP/USD fell to a fresh low at 1.2537 after trading above 1.2700 earlier in the day; profit-taking after the BOE left rates on hold was cited as the prime driver of flows amid sparse liquidity
YOU MIGHT ALSO LIKE THESE