Collapse of Correlation in Stocks Will Persist, Citigroup Says
January 10, 2017 - Weekly Market Outlook
It's a good time to be a stock picker, according to Citigroup Inc.
The collapse in correlation among equities and waning risk aversion may be the start of an improving environment for share selection, strategists including Chris Montagu wrote in a recent note.
"With policy and political uncertainty remaining high, we anticipate sector-specifics will begin to play a more important role in explaining market returns," resulting in persistently low correlations among stocks, they said.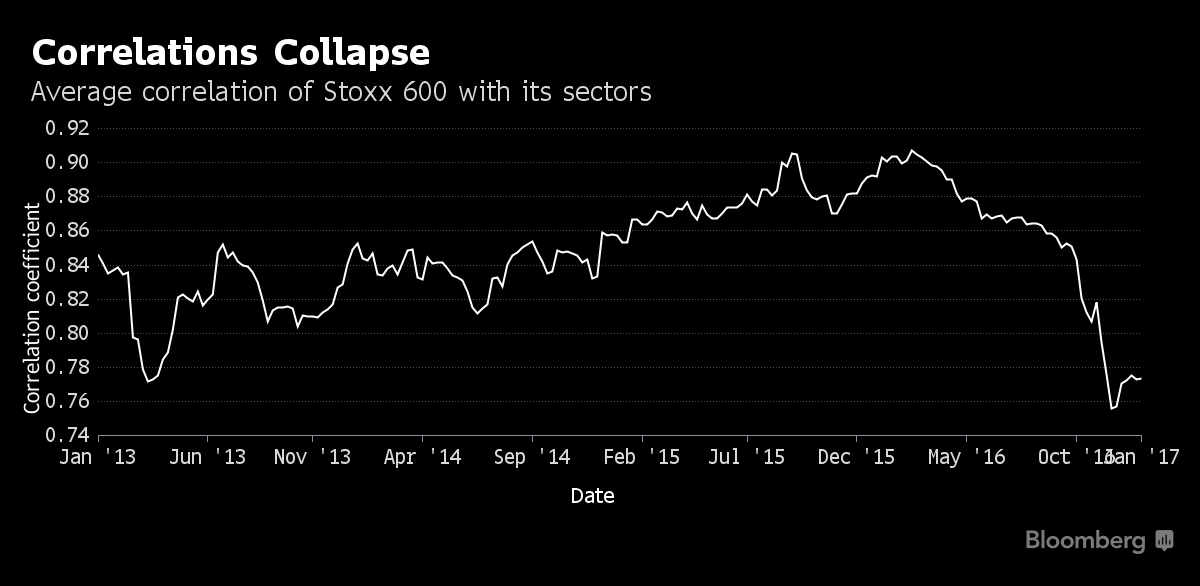 While macro variables remain the dominant driver of stock market returns, Citigroup also notes that its risk aversion index has fallen steadily over the last year and is down to average levels. "A market backdrop where risk aversion continues to decrease in conjunction with falling stock correlations suggest that this may be the start to an improving environment for stock selection," the analysts said.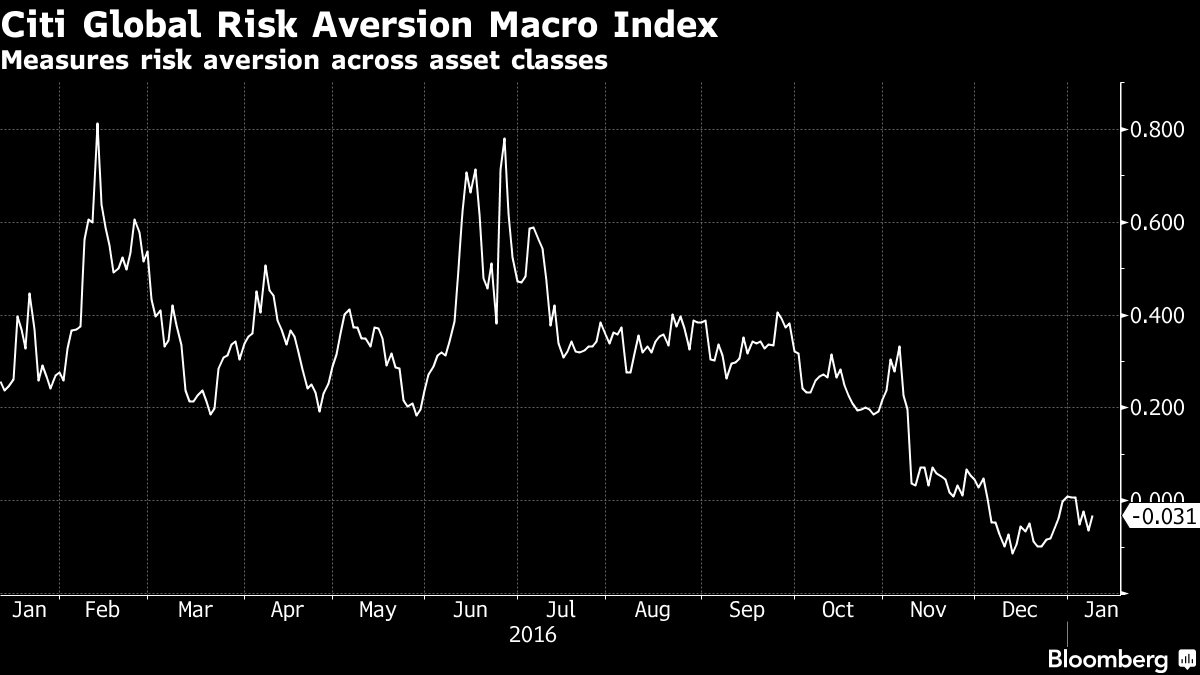 The Citigroup call echoes that of Deutsche Bank AG, which said last week single stocks will react more to fundamental catalysts in 2017, creating better circumstances for stock picking.
YOU MIGHT ALSO LIKE THESE