Pound Falls to 10-Week Low as May Hints at Single-Market Exit
January 9, 2017 - Weekly Market Outlook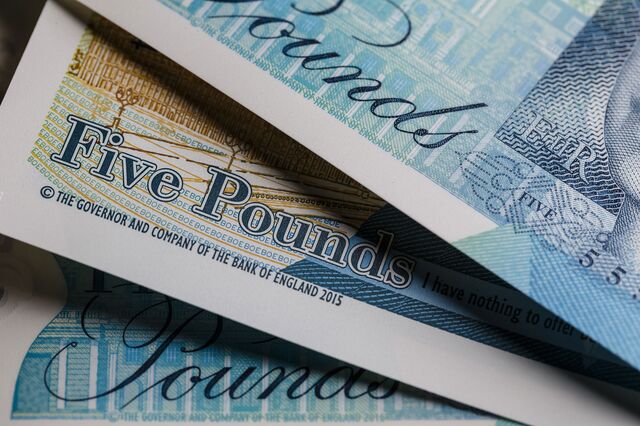 The pound fell against all major currencies as U.K. Prime Minister Theresa May's comments over the weekend stoked fears that the U.K. will lose access to Europe's single market.
Sterling fell 0.9 percent against the dollar to 1.2174 by 8:47 a.m. in London, the weakest since October. Leaving the European Union will be about "getting the right relationship, not about keeping bits of membership," May said in a Sky News interview on Sunday.
"She signaled once again that the aim of controlling immigration was a red line she would not be willing to cross," said Esther Reichelt, a currency strategist at Commerzbank AG in Frankfurt. "That means that following Brexit the country is likely to lose access to the single market," she said, adding that until the government finally presents a concrete and convincing strategy, market participants will increasingly fear a disaster.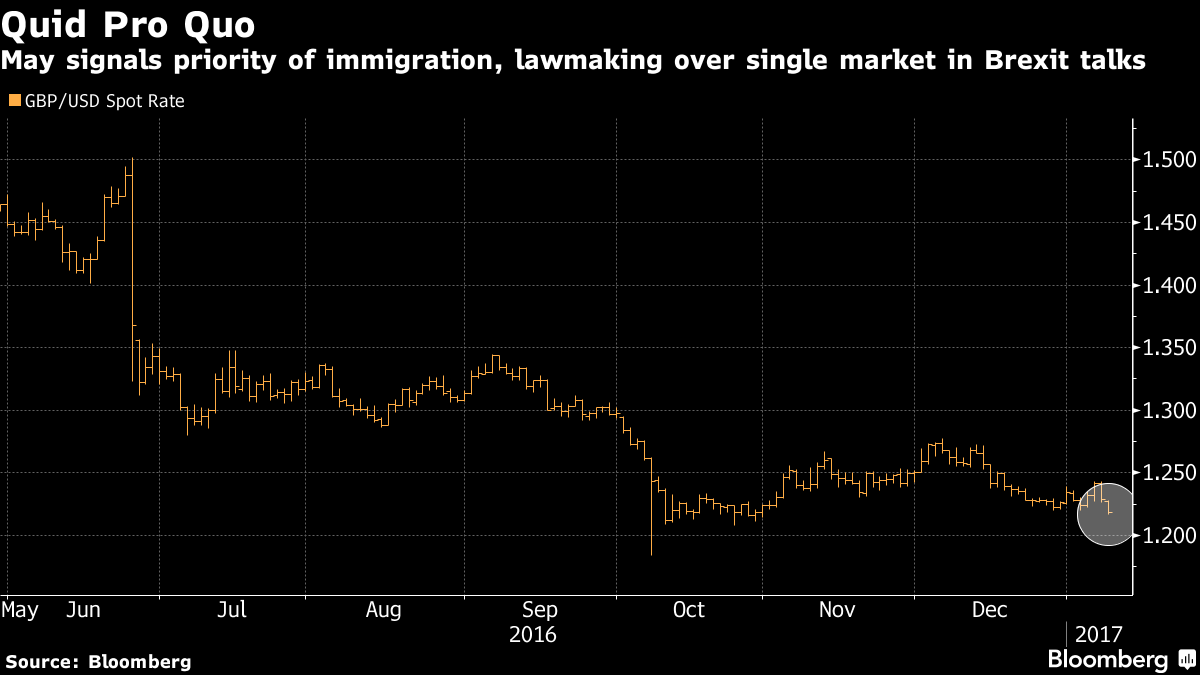 May said she'll unveil details of her Brexit strategy in "coming weeks," rejecting claims her government's plans were muddled
ING sees cable pressing 1.21 this week as the "government is struggling to distance itself from a hard Brexit," according to strategist Chris Turner
"A hard Brexit looks almost certain," UniCredit analysts, including Tullia Bucco, said in an e-mailed note Monday. "The only real question that remains is whether the transition will be gradual (and, hence, orderly) or abrupt"
May to speak at Prime Minister's Question Time on Wednesday, Bank of England Governor Mark Carney to also speak that day and ONS to publish November trade data
YOU MIGHT ALSO LIKE THESE