Dudley Says He Favors Somewhat Tighter Fed Policy Over Time
December 5, 2016 - Weekly Market Outlook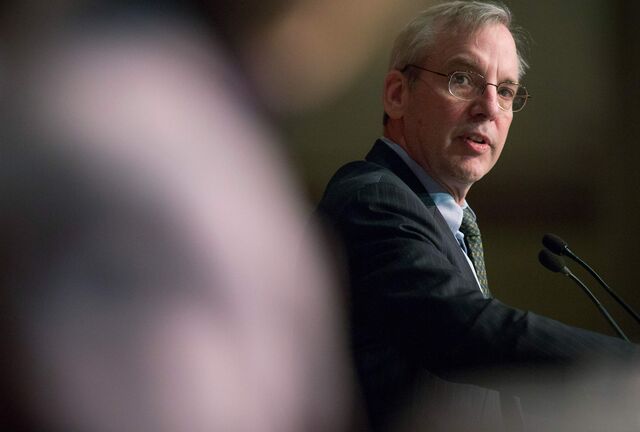 Federal Reserve Bank of New York President William Dudley signaled that he approves of higher interest rates over time as the economy continues to improve, while cautioning that fiscal and monetary policy need to work together to secure the longer-term outlook.
"Assuming the economy stays on this trajectory, I would favor making monetary policy somewhat less accommodative over time by gradually pushing up the level of short-term interest rates," Dudley said Monday at an event in New York.
Policy makers gather to discuss interest rates on Dec. 13-14 in Washington, and are widely expected to raise the range for their benchmark short-term lending rate by 25 basis points for the second time in 12 months. The federal funds rate has been 0.25 percent to 0.5 percent all year as the central bank postponed hiking it because of uncertainties about the outlook.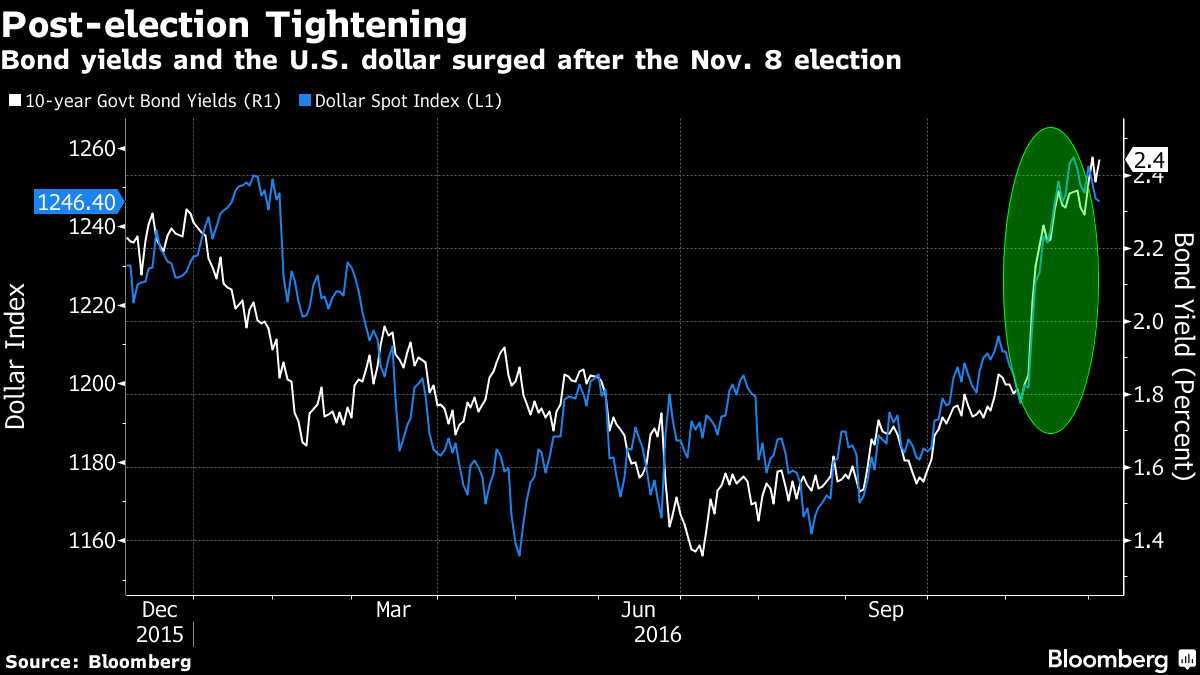 While the U.S. economy is moving toward the Fed's two goals of maximum employment and 2 percent inflation, Dudley pointed out that the country faces longer-term challenges and urged fiscal policy makers to keep in mind macroeconomic stability. Donald Trump's surprise victory in the Nov. 8 presidential election has stoked market expectations for increased government spending.
"Economic expansions don't die of old age, and there appear to be few imbalances in the economy that could lead to the current expansion ending," Dudley said. "But, in order for this to remain the case, it is important that fiscal policy and monetary policy are well aligned going forward."
Dudley said in response to questions from the audience that the Fed would work closely with the incoming administration to ensure a smooth transition of power. Trump is nominating Steven Mnuchin for Treasury secretary, who like Dudley is a former executive at Goldman Sachs Group, Inc.
"I expect to have a very close working relationship with the incoming Treasury secretary," Dudley said.
'Tightened Modestly'
Despite his warnings about the future, Dudley was optimistic about the current situation, saying that job gains have been "sturdy," personal consumption has been driving growth, and wage gains, though "relatively muted," have begun to move up.
Dudley noted that financial market conditions have "tightened modestly" since the presidential election, saying that may reflect expectations that expansionary fiscal policy will prompt the Federal Open Market Committee to tighten monetary policy more quickly.
"Obviously, there is still considerable uncertainty about how fiscal policy will evolve over the next few years," he said, adding that it's "premature" to make judgments and that he will update his forecasts as the picture comes into focus.
Dudley advocated putting in place automatic fiscal stabilizers such as extensions in unemployment benefits and cuts in payroll taxes, saying that he favors them over discretionary fiscal policy during a downturn.
"They would typically go into effect more quickly and would be better anticipated," he said. "Robust automatic fiscal stabilizers would complement monetary policy, and take some pressure off of the Federal Reserve to undertake extraordinary measures in situations where there is little scope for cutting short-term interest rates."
'Still Early'
Chicago Fed President Charles Evans told reporters Monday following a talk in Chicago that policies under discussion by the incoming administration could help reinforce economic growth.
"It's still early to have a good idea of what fiscal policies and other events are going to mean for the outlook," he said.
"We are going to have to be patient a bit in thinking about what the actual sources of stimulus are going to be," Evans said. "I don't see any reason to be less optimistic" about the economic outlook than before the election, he added.
Analysts surveyed by Bloomberg forecast economic growth will accelerate next year as unemployment remains below 5 percent and inflation picks up. A Labor Department report released Friday showed the jobless rate fell to 4.6 percent, the lowest since 2007.
"At 4.6 percent unemployment and an expectation that the economy will continue to be strong, you don't need explicit stimulus" from the government, according to Evans, who will have a vote on the rate-setting FOMC next year.
YOU MIGHT ALSO LIKE THESE